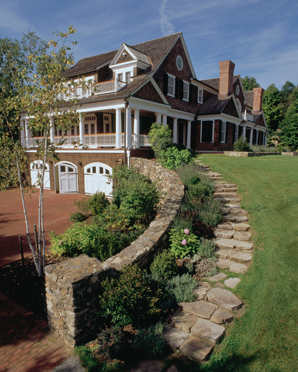 North Salem
Renovation and selective Restoration of 12,000 sq.ft. House on 80 acre estate in Westchester Count ,NY.
Built in 1986 on a McKim, Mead and White model, a spec-house sensibility and with a sampling of salvaged architectural elements, the interior and exterior of the house were stripped, reinforced, restored and renovated
under the new Owners' mandate to "make it what it wanted to be".
New Pool and Spa, Stone House, Kitchen and Cutting Gardens, Stone Terracing, Driveway and Landscaping completed the transformation
of the House and Site.















LEED AP
210 Church Street Unit F
Philadelphia, PA 19106
T: 215.925.4230 F:215.964.9636
da@dahallpc.com